The whole package for a real estate company
Key Investment
Branding
Website
Consulting
Key Visuals
Print
Overview
New way of presenting real estate products
We wanted to avoid the typical real estate listing site with a bunch of dull and boring offers. It began with a smart, minimalistic logotype that hides four houses in the sign and letter "K", all together tightened in a form of a key. The website is also clever and minimalistic - we like it that way in Smuw. But we wouldn't be ourselves if we didn't add some unusual solutions. We got a few there - e.g. two hidden menus in the main menu - one as tiles for the offer listing, second that presents a list of services of Key Investment and a blog. You should check it online and click it through by yourself.
Services
Web design
Print (Business cards)
Consulting (Naming & Branding)
People involved
Bartosz Andrzejewski
Bartłomiej Giepard
Year
2018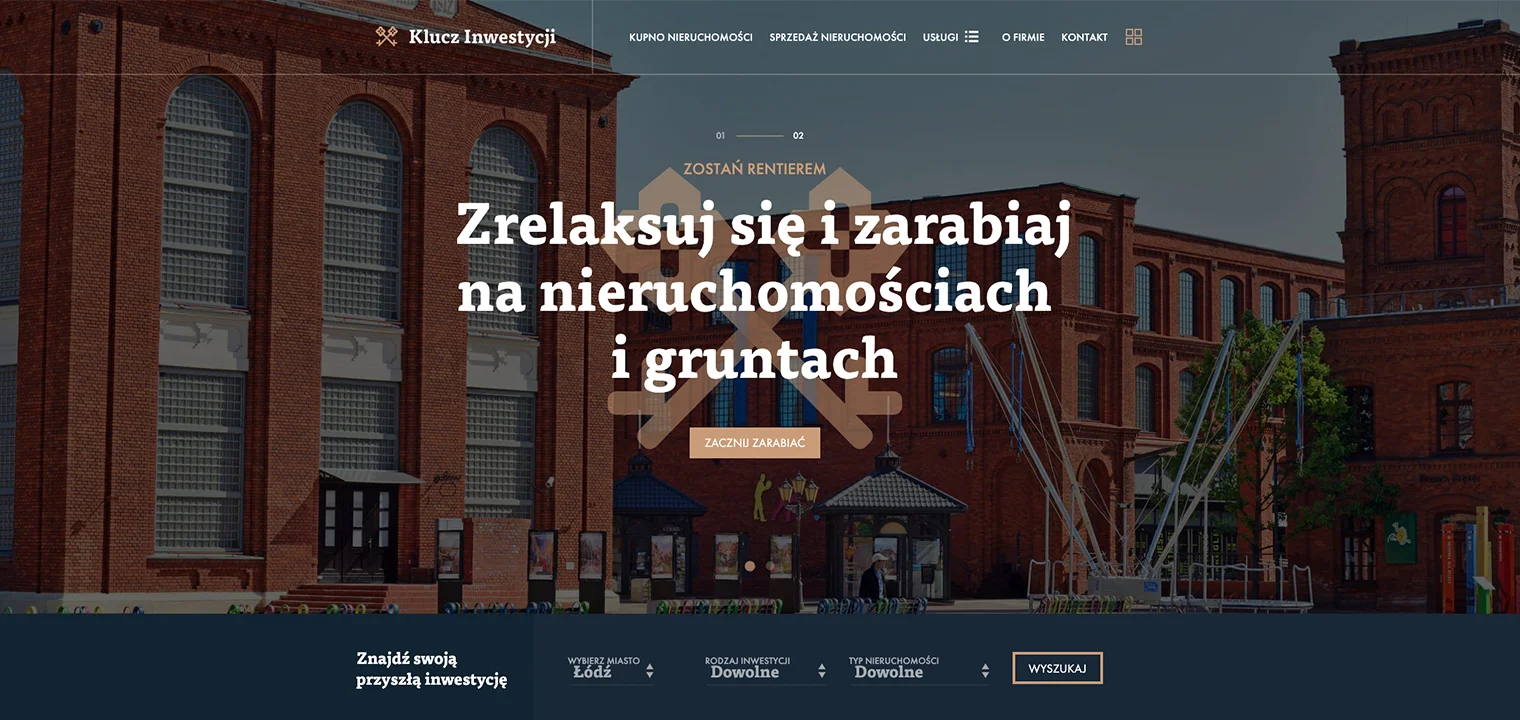 Challenge
Make it sell like crazy
The key was to smuggle some UX wisdom (CTAs etc.) below the comfy blanket of luxurious web design. The website feels clean, inviting and quite professional. You can download a pdf document of every single offer that is listed and make a quick proposal or just ask about anything by literally one click.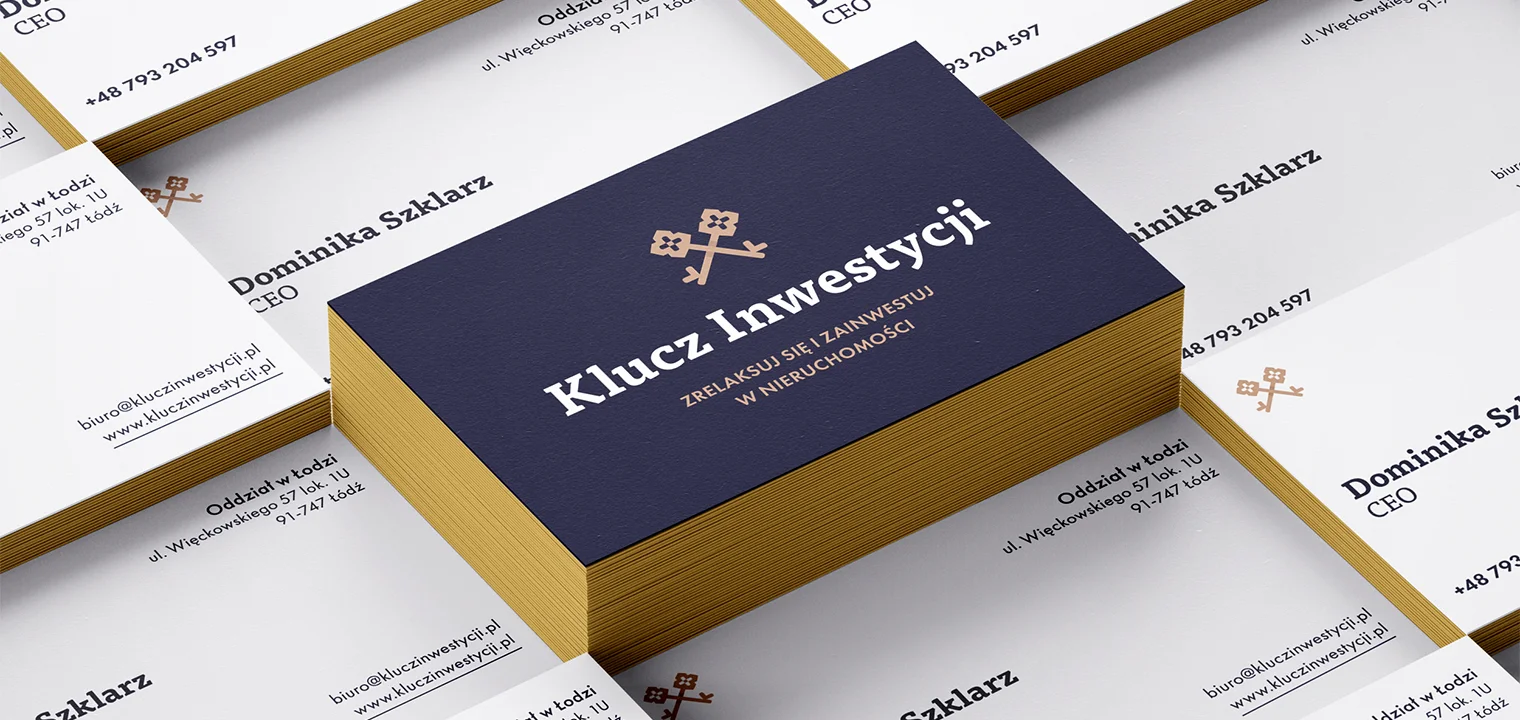 Solution
Premium-feel website with a smart branding
Our work didn't end there. You can see some business cards created for Dominika (CEO of Key Investment). Then we added a folder, social media graphics, etc. Dominika expanded her actions to another city, so she, just as Smuw, is still growing business-wise. The work between the two continues.
CHECK IT ONLINE
Testimonial
I love my new website. You guys are gifted. Amazing how photos complement the design and make all things pop. By far this is the best real estate website that I saw. And it's mine.
Dominika Szklarz, CEO of Key Investment