UX tweaks & Wordpress development for Vue Storefront
Vue Storefront Blog
Website
Development
UX Design
Consulting
Maintenance
Overview
Tailored Wordpress theme & accessibility fixes
Tomasz from Vue Storefront came to us for Wordpress development, but after a few emails and calls, it became quite clear that the designs need some refinements here and there. From call to call we understood each other better and better, to the point where we are right now, where Smuw Studio is not only a software house that codes a Wordpress theme for guys from Vue Storefront, but we are also on the conceptual side of things. Our designer, Bartosz is running some UX audits for making the whole thing much more accessible and intuitive, while supporting Tomasz (Product Marketing Manager) during key design and development decisions. So at the end of the day (today), we feel much more responsible for the result, than at the beginning of the project during the scoping phase.
Services
Wordpress development
UX
Web design
Consulting
Maintenance
People involved
Bartosz Andrzejewski
Bartłomiej Giepard
Tomasz Anioł (Vue Storefront)
Year
2020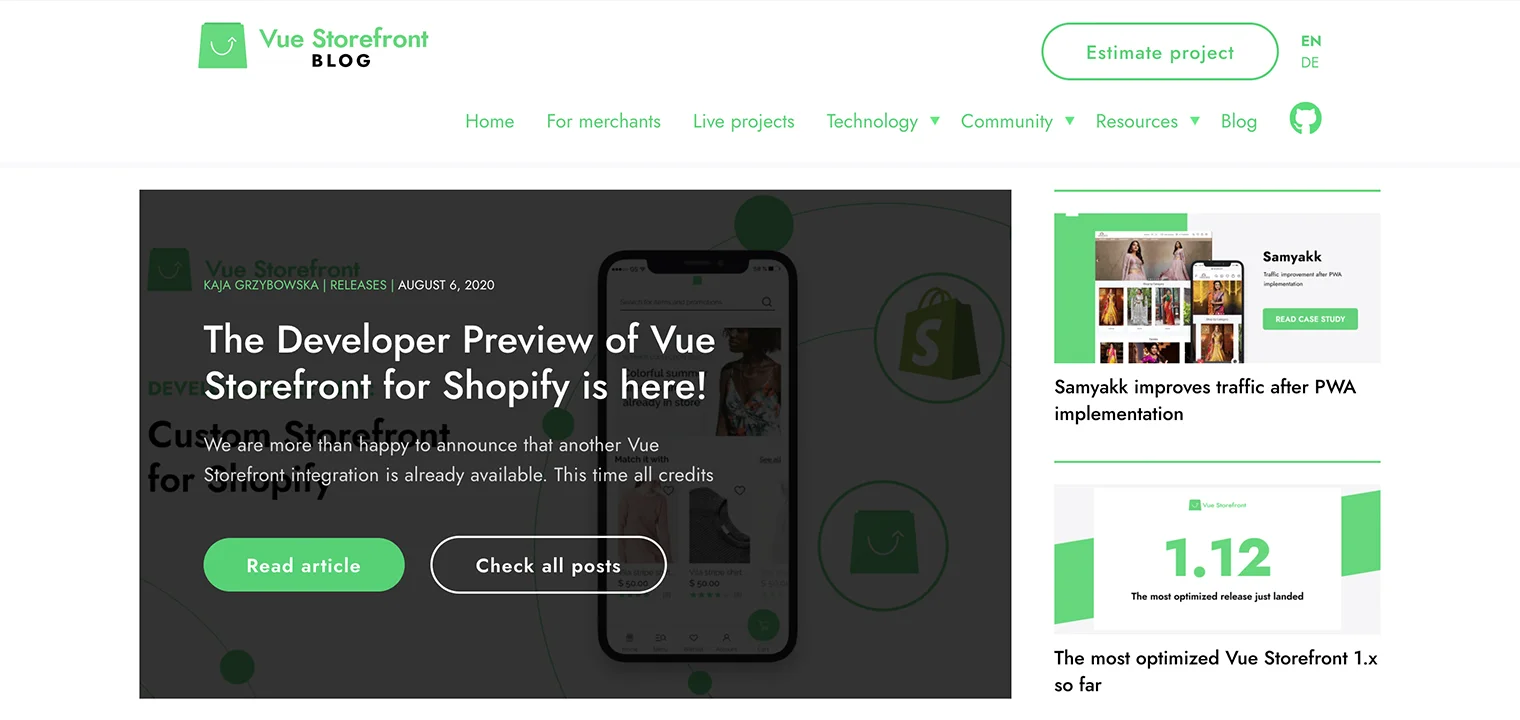 Challenge
Making design more intuitive in the first place
During the design review, we were trying to be a potential visitor's advocate, by forcing some redesigns which could elevate the readability of the whole blog. Right now the Storefront's team is focused mainly on the content creation and running the actual blog, but our suggestions we're noted down, and we will probably make them go live in a few weeks. As you can tell - the thing is still quite fresh and dynamic, so keep your eyes open for upcoming tweaks and changes.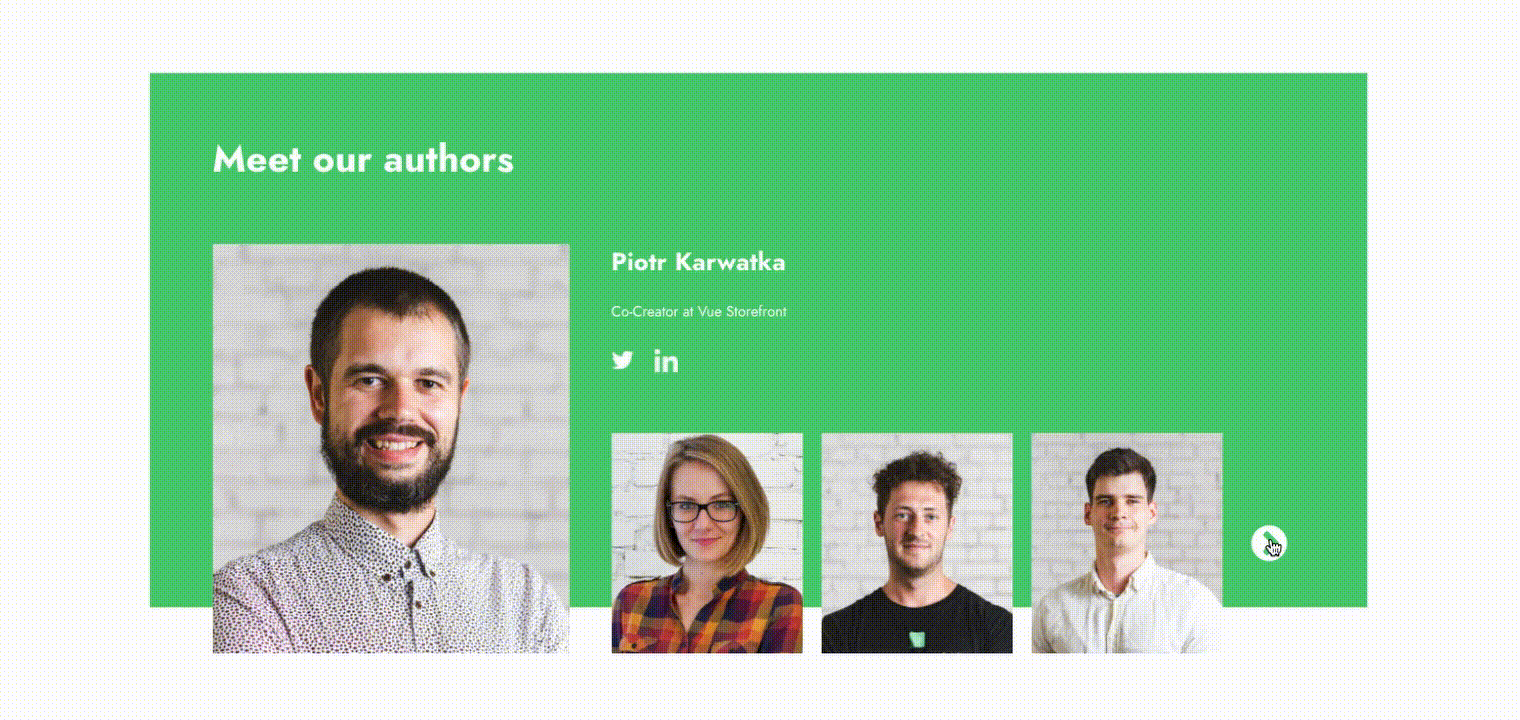 Solution
A mix of graphic refinements, UX, and motion design
We both agreed that one thing was missing - interactions. So we took the control over them and did some subtle hover effects and animation for our people from Vue Storefront. We also tried as hard as possible to show them some smaller and bigger UX mistakes, or some missing edge cases that weren't addressed. So we saved a few potential "bounce-offs".
CHECK IT ONLINE
Testimonial
Smuw Studio started with understanding our challenges at first. After a couple of phone calls, we were ready to handover our designs. They did a smooth implementation of our custom Blog project aligned with our brand guide. Our WordPress questions were answered every time, and as a result, we proceed with future improvements of the blog with them. Bartosz and the team are flexible and helped us with constantly growing marketing goals.
Tomasz Anioł, Product Marketing Manager in Vue Storefront